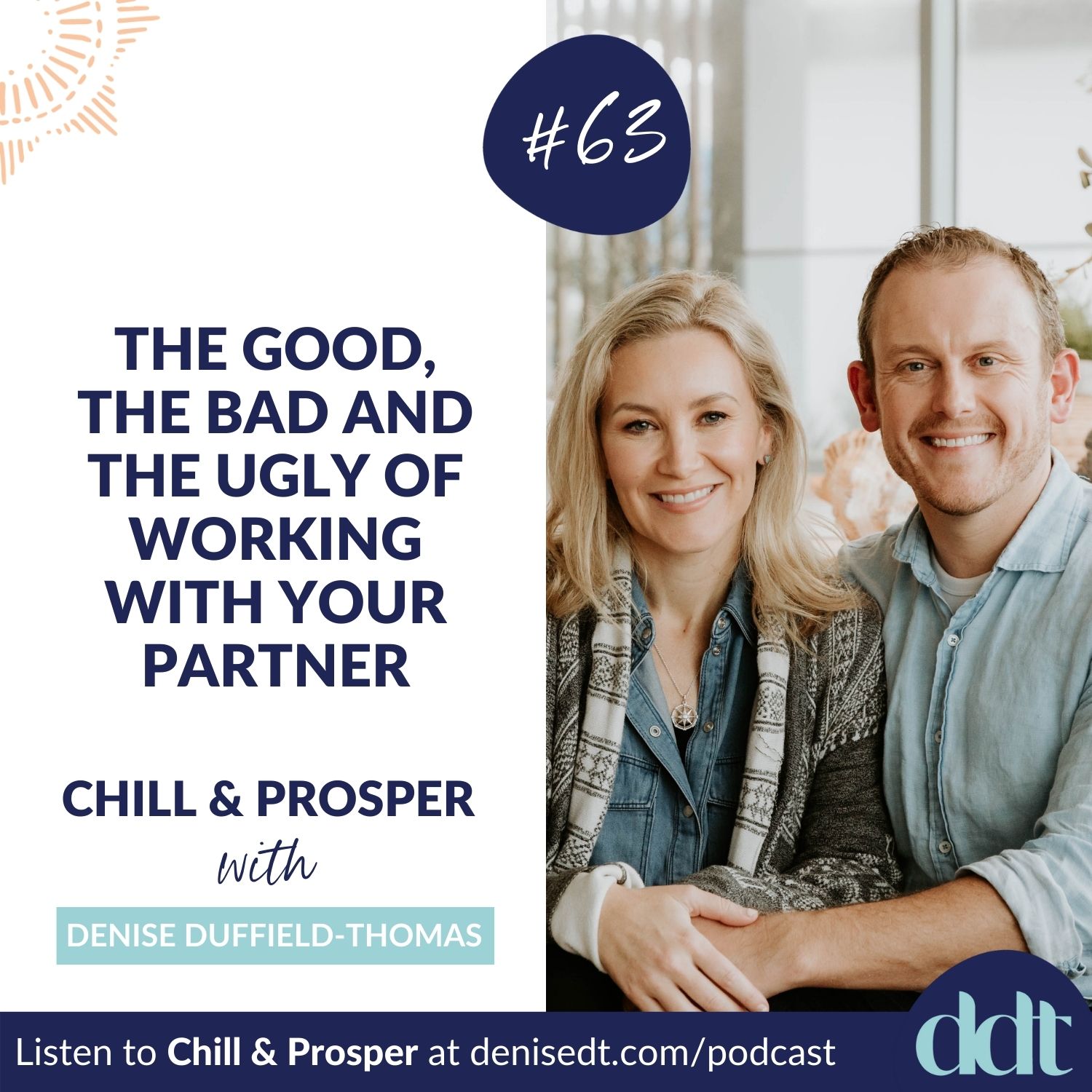 Today, we're talking about working with your partner, the good, the bad and ugly! 
And I have a very rare guest in the podcast studio today - my husband Mark.
People ask us all the time how we work together. So we're chatting about how we make it work, what challenges we face and also how it can be really awesome.